---
---
Award-winning pure New Zealand Mānuka honey sourced exclusively from beehives in the Taranaki, where bee's transform the nectar of blooming Manuka flowers into viscous gold. Pure, rich and earthy, every tub of Naki is an expression of this pristine wilderness.
---
A supreme superfood - unprocessed, untainted and unbelievably good. The Naki team is very proud to share the treasures of our land, the Taonga of the Taranaki, with you, our discerning clientele.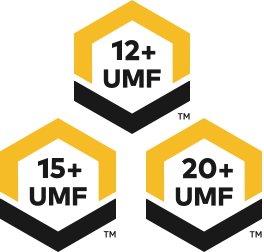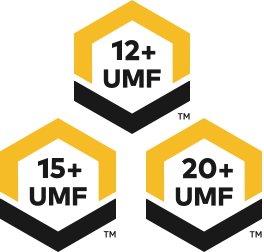 ---
Naki Mānuka is regarded globally as being cut from a different cloth. Exceptionally rich in natural antimicrobial properties, beneficial enzymes and phytonutrients. Upon taste, you will enjoy the silky, melt in your mouth texture of a honey harvested from a distant paradise.
Learn more about the range
The Naki Manuka export team work closely with our retailer as well as agents around the world. You can buy Naki via European as well as American Amazon stores & have it delivered right to your door!
---
From a remote NZ mountainside to you.
The Taranaki is located on the West Coast of NZ; centred around an ancient volcano, this fertile microclimate is home to vast tract of Mānuka bush as well as a coastline which is home to the infamous Surf Highway 45. For many years the Manuka in this region was a locals secret but in the last decade the flourishing international health revolution has came knocking...
---
We own our production line
At every step, Naki™ honey's quality is thoroughly monitored & optimised. We hold a UMF certification & our proudly connected to preserving the agricultural heritage of the Taranaki
01.
Hives located deep in Taranaki backcountry where bees feast on wild Mānuka.
03.
Honey boxes taken to Naki's extraction facility.
05.
Mānuka is then put into Naki jars along a processing line and a QR code is attached.
07.
Customers can then scan their individual bottles of honey & get chemical tests & information on their beloved jar of Naki.
02.
Naki beekeepers retrieve the hives (sometimes using helicopters).
04.
Tonnes of delicious Mānuka is put into barrels and also sent away for chemical analysis & tests.
06.
Naki honey then exported from here to our valued clientele around the world.
---
Barton Holdings Limited is a New Zealand FernMark licensed brand. FernMark represents a mark of trust to consumers around the globe. Scan QR code to find more information.
Barton Holdings Limited is a member of UMF Honey Association www.umf.org.nz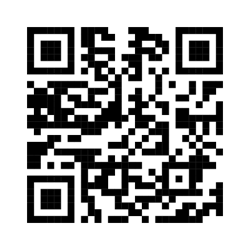 ---